Mergers & Acquisitions
At 1858 Capital Partners, we are your trusted partner in navigating the complex mergers and acquisitions (M&A) landscape. With a legacy of excellence, we have solidified our position as a premier boutique investment banking firm dedicated to M&A transactions. Our expertise spans multiple industries, transaction structures, and buyer types. Utilizing an exclusive sell-side process developed by the 1858 team, we can achieve optimal structures and higher selling multiples for our clients. We assist business owners in maximizing the value of their companies when selling, leveraging our extensive network and experience to find the right buyers. We work hard to understand each client's goal, strategy, and ideal financial partner, ensuring the best transaction outcome every time. The typical sell-side transaction falls into the enterprise value (purchase price) range of $25 million and up.
Principal Investing
With a full analytics team, experience and underwriting expertise, 1858 is well positioned to capitalize on smaller investment opportunities that fall below our M&A advisory threshold of $25 million. Having worked on hundreds of transactions in the sell side advisory space, we know what an optimal structure and valuation should look like from an investment perspective. Our objective is to make tactical, control and non-control investments that offer the potential of above average private equity returns. 1858's partners put their own money into every transaction and this investment is done pari-passu, with no separate share classes or differentiation from our outside investors. When we exit, ALL investors benefit and are treated the same.
Debt Financing
1858's principals have a long history of working with senior lenders, mezzanine finance groups, and alternative lenders. Navigating the appropriate debt stack for an operating business or acquisition can, at times, seem a very daunting task for a client to "go it alone." 1858 will assist in both finding the right debt provider(s) and help in analyzing structural elements of any proposed debt to ensure our client has adequate liquidity and the ability to service the proposed debt comfortably.
Recent Transactions
Utilizing our network, internal resources, and most recent technology to attain successful transactions for our clients. The 1858 Capital Partners team is comprised of diverse mergers & acquisition professionals with deep experience as operators, principal investors, sell-side advisors, lenders, and legal counsel.
has been acquired by
1858 Capital Partners, LLC acted as the exclusive financial advisor to Accusured Management for this transaction.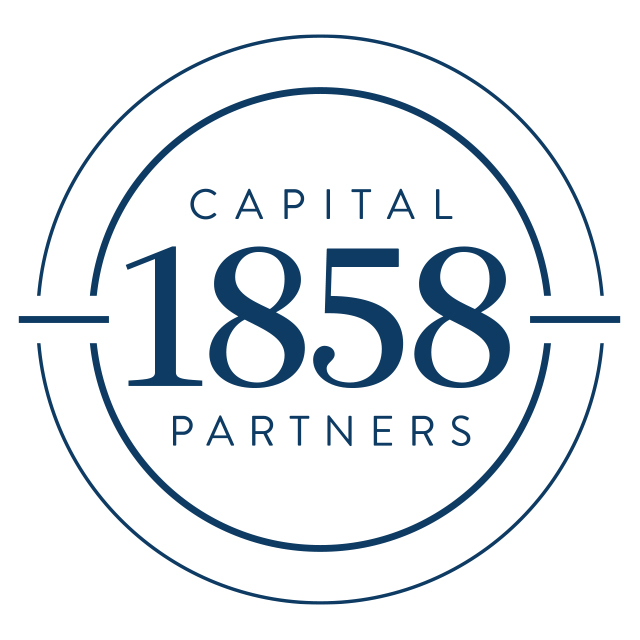 Unlocking Growth Through Expert M&A Services
Experience the strategic prowess of 1858 Capital Partners in facilitating seamless and successful mergers and acquisitions. Our dedicated team of professionals leverages years of industry insight to guide your business toward lucrative opportunities. Whether you're considering a merger, acquisition, or divestiture, our tailored approach ensures every step of the transaction is executed with precision and care. Explore our comprehensive M&A services and embark on a transformative journey to enhance your business's value and potential.